Asset Allocation/ Asset Returns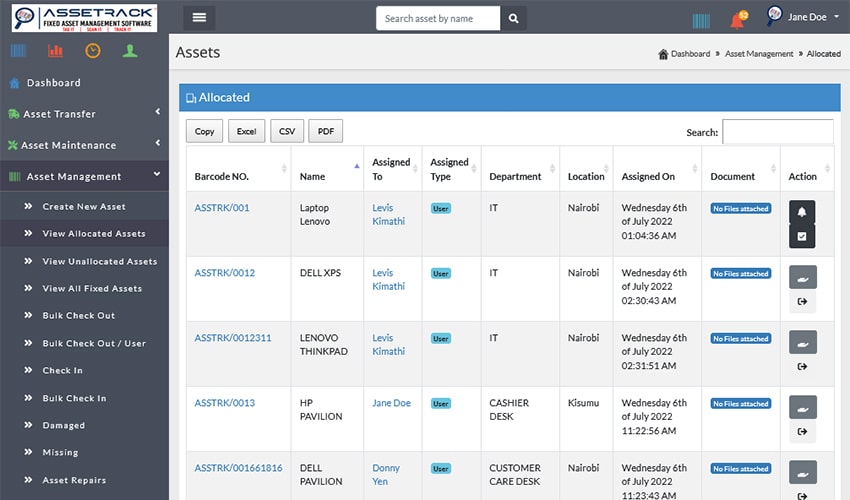 Assign assets to employees.
Accept assets returned by employees.
Update assets returned on the system for allocation.
Send reminders for assets not returned.
Export assets allocated in CSV, EXCEL, PDF and PRINT.
Check date and time asset was last allocated.
View documents related to that asset.