Asset Maintenance and Repairs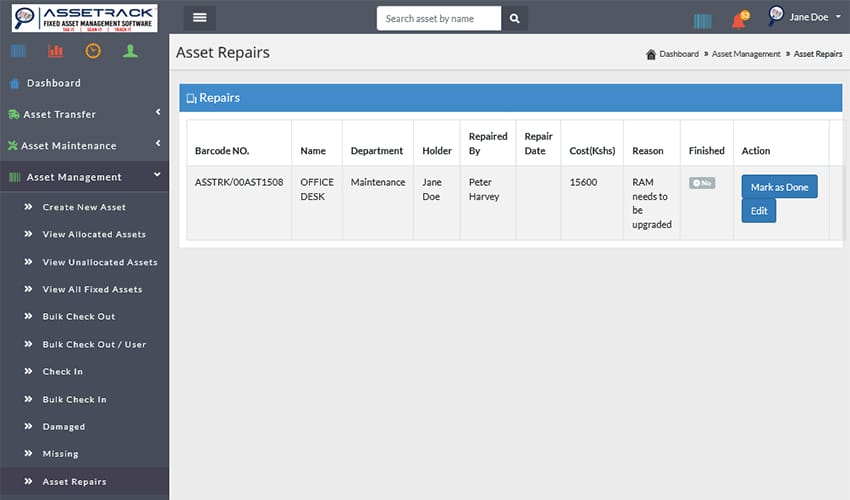 All assets usually require some level of maintenance service or repair. Many are also acquired with accompanying insurance or warranties. AsseTrack Asset Management provides features enabling you to manage and track these asset attributes. Export reports in CSV, EXCEL, PDF or PRINT
Asset Maintenance and repairs
At various intervals, all assets require some degree of maintenance, such as routine mechanics for company vehicles or repainting an office or building. Scheduling and tracking this type of maintenance provides a more complete picture of the true costs and revenues associated with these assets.
Asset Repair Data Management
In addition to tracking physical information about asset maintenance, it is useful to track detailed financial information. AsseTrack Fixed Asset Management enables you to track:
How long an asset will be unavailable for use.
Costs for labor and materials.
Any other expenses that you may incur, such as rental of necessary replacement equipment.